How to Create CV with GetLinks' Smart Resume!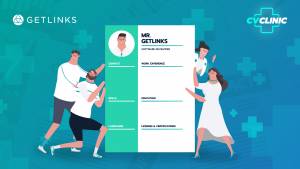 Are you struggling with creating the perfect resume to impress your hirers in the job hunt process? GetLinks knows starting from scratch may be intimidating, as design may not be everyone's cup of tea. Today, we're introducing you to the 'Smart Resume' feature on GetLinks Digital Profile! 
With the 'Smart Resume' feature, one can easily create a resume at the tips of your fingers by simply filling out your information on your GetLinks profile then clicking the 'Start' button under the Create your resume panel  on your GetLinks profile. 

After clicking the start button, you will be directed to a page where you can select a template. In the template, you will be able to select the color to see how your resume will look! An example is shown below: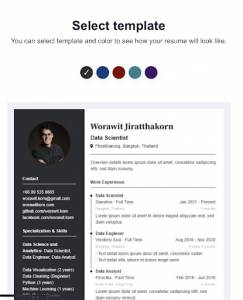 There are 2 templates to choose from, you can pick the one that you're interested in the most to complete your profile and download the resume simply. 
After choosing the resume design of your choice, click 'select' and click 'Download PDF' to receive your completed resume! 

And if you're not satisfied or not sure of what to put in your resume to create an impressive impact, go back to your GetLinks profile and scroll down to the 'GetLinks CV Clinic' panel.

Click 'Register Now' for a free 1:1 session with GetLinks' Recruitment Consultant team to receive suggestions on what to put on your resume that will leave an everlasting impression during your recruitment process. The CV Clinic session can be scheduled online or offline (at GetLinks' office, every Thu.) upon the candidate's appointment. 
Let GetLinks be your one-stop service provider for jobs in the Tech Industry! If you're looking for the perfect tech job opportunity, don't forget to check out GetLinks AI Job Board to keep updated with the latest tech job openings.