📢 Join the GetLinks Academy Market Research Survey and Win Up to 400 LINKS Tokens! 🎉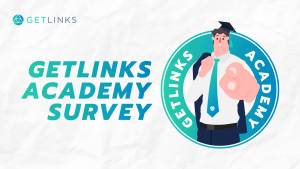 Join the GetLinks Academy Market Research Survey and Win Up to 400 LINKS Tokens! 
Are you ready to shape the future of GetLinks Academy and earn exciting rewards while doing so? Participate in our exclusive Market Research Survey, and stand a chance to win up to 400 Links Tokens! We're giving away these amazing tokens to 20 lucky participants as a token of appreciation for their valuable insights.
🚀 Why Participate?
📋 Short and Sweet: The survey will take just 5 minutes of your time. 
🎁 Win Amazing Rewards: As a thank you for sharing your thoughts with us, we're offering up to 400 Links Tokens to 20 winners. These tokens can be used on http://getlinks.io , unlocking a world of exciting opportunities!
💡 Shape the Future: Your opinions matter! By participating in this survey, you play a crucial role in shaping the future of GetLinks Academy. Your valuable feedback will help us enhance our offerings and provide an even better experience for all our users.
📝 How to Participate?
Follow these simple steps! 

> #ShareYourThoughts: Your responses will be kept confidential and used solely for research purposes.
> #SubmitAndWait: Once you've completed the survey, hit the submit button, and you're done! We'll carefully analyze all the data collected and announce the lucky winners shortly after. ** You can participate from 7th – 27th Aug, 2023. ** 
📢 Disclaimer:
Please note that the purpose of this survey is solely for market research and data collection for GetLinks Academy. All information provided by participants will be anonymized and used in an aggregated form. Your privacy is of utmost importance to us, and we assure you that your personal details will not be disclosed to any third parties.
We appreciate your participation and look forward to learning from your valuable feedback.
Thank you for being a part of the GetLinks Academy community and helping us create a brighter future together! 🌟