GetLinks x SCB 10X: 'Moonshot Mission'!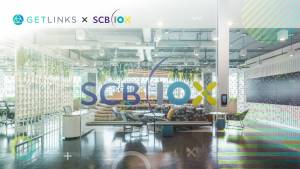 1. Who is SCB 10X? 
SCB 10X is the Venture Capital and Innovation Arm of SCBX, with the mission to push the boundaries of technological capabilities through creation/innovation and investment to achieve exponential growth.​ The company operates under the 'Moonshot Mission', which is considered as 'disruptive rethinking' and 'smart risk-taking' in order to achieve exponential growth, as well as sustainable survivability!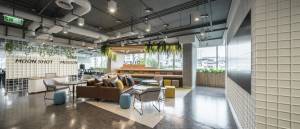 'Moonshot Mission' is 'to think what has never been thought' and 'do things that have never been done before'. It is to foresee and anticipate the ensuing needs and to take SCB 10X's institute/organization by agility there before others. That is SCB 10X's mission-oriented focus through technologies, innovation and investment with the potential of exponential growth.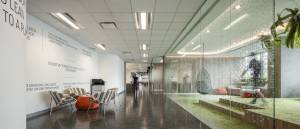 SCB 10X's Area of Focus: 
Blockchain 

Digital Asset 

Metaverse 

Web 3.0 
SCB 10X's Projects: 
Venture Capital

– The Venture Capital is SCB 10X's business unit focusing on investing in the various leading global technological startup companies.
The Venture Capital team of SCB 10X focuses on investing in the area of emerging disruptive technologies, such as Blockchain, Digital Assets & DeFi, FinTech – the team also focuses on Deep Tech. The Venture Capital team also invests in both the aspect of strategic and financial returns. The main mission of SCB 10X is to be the leading investor of the ASEAN region. 
Venture Builder

– The Venture Builder business unit whose primary function is to collaborate and to develop innovations, in order to spin-off and become new startups.
As for the Venture Builder team's objective, it is to build the next Thai Unicorn Builder in order to become the leader of the Disruptive Technology field, domestically as well as regionally.
2. Culture & Working Environment 
At SCB 10X, the employees call themselves '10Xers', instilled with the company's 5 core values – "B-O-O-S-T". B-O-O-S-T stands for Boldness, Ownership, Open, Speed and Trust for Impact. 10Xers strongly believe that these 5 core values are the things that will guide the team to accomplish their mission.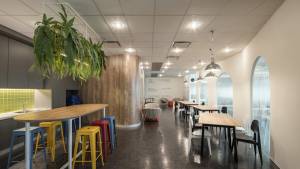 Within SCB 10X, the workplace dynamic is comparable to startups – but the company is incredibly secure. Human resources is powered by experts that are credible in terms of investment, innovation development technologies and matched funding.  
Working environment at SCB 10X is described as agile, fun and creative. With a team filled with passionate employees, SCB 10X's employees are on par with any large enterprises. The company can fully vouch for a quality team that bounces ideas off each other, supportive and builds a creative and productive work environment!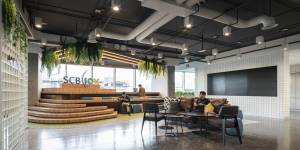 3. Team structure 
As for the team structure in SCB 10X, 3-5 people are usually teamed up for each project – you'll be working with a supportive and a passionate team! 
The working style for each team is in the style of 'Lean', in which a team of 3-5 people usually composed of the Product Owner, Developer, Designer and Marketing! We can say that the team together is made up of all-rounders, ensuring that the project will be running smoothly and efficiently. 
At SCB 10X, employees can apply for work from anywhere from day one, the team can manage themselves and decide when to meet. Every Thursdays, at SCB 10X – there is an activity called "Happy Thirstday" where teams get free lunch and there are fun activities to participate in! 
Benefits 
Apart from getting to work on different challenging projects to upskill yourself, there are also other employee benefits for you if you're looking to join SCB 10X's team! Here are some of the perks of working with the company. Interested in what you can potentially get? Come take a look. 
Competitive salary:

Upon applying for an open position at SCB 10X, the company will take your base salary in consideration and will be making an offer more than your previous salary! 

Dental plan:

SCB 10X covers dental insurance for all employees within the company. 

Flexible working hours:

Balance your life at SCB 10X with flexible working hours, manage and work on your own terms – just be sure to meet the deadlines and communicate clearly with your teammates. 

Mobile allowance:

For those who need to contact partners and clients, SCB 10X also covers mobile allowance for the employees. 

Performance bonus:

Reward yourself for your hard work with SCB 10X's performance bonus.
5. How to join SCB 10X? 
Here are the easy steps you can take to join the SCB 10X team! 
You can send your CV to

[email protected]

After sending in the CV, you will be going through 3 rounds of interviews, scheduled by the hiring staff from SCB 10X 

The hiring process takes around 4-5 Weeks, this is the duration of the start (from sending in the CV) up until the job offer!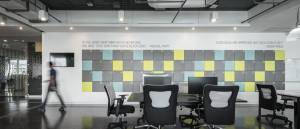 Open positions
 If you've read up this far and are interested in the working culture of SCB 10X, great news for you! SCB 10X has many opening positions for you to join their team in the Tech Industry. If you're interested, don't forget to apply for these open positions at SCB 10X. 
Software Engineer – Full Stack Developer 

DeFi Product Owner (Venture Builder) 

Software Engineer (Blockchain Full Stack) 

UX/UI Designer (Venture Builder) 
Apply via: https://bit.ly/3TRPY3G