6 Podcasts for the tech curious (2023)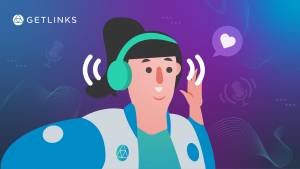 Technology is evolving at a rapid pace, and it can be difficult to keep up with the latest trends and developments. But don't worry, there are plenty of great podcasts that can help you stay informed about the tech world in a fun and engaging way.
Whether you're interested in learning about the latest gadgets, understanding how technology is changing society, or hearing from the people who are shaping the future of tech, there's a podcast out there for you. Here are six of our favorites for 2023:
Reply All
Reply All is a Gimlet Media podcast that tells stories about the internet. It's one of the most popular tech podcasts out there for good reason. The hosts, Alex Goldman and PJ Vogt, are engaging and informative, and they do a great job of explaining complex tech concepts in a way that's easy to understand.
The Vergecast
The Vergecast is a daily podcast from The Verge, one of the leading tech publications in the world. It's a great way to stay up-to-date on the latest tech news and trends. The hosts, Nilay Patel and Dieter Bohn, are experts in their field, and they interview a wide range of guests, from tech CEOs to journalists to academics.
TechCrunch Podcast
The TechCrunch Podcast is a weekly podcast from TechCrunch, another leading tech publication. It's a great way to learn about the latest startups, venture capital deals, and tech trends. The hosts, Matt Burns and Lucas Matney, interview a wide range of guests, from startup founders to investors to tech analysts.
CodeNewbie
CodeNewbie is a podcast for people who are new to coding and the tech industry. It's a great way to learn about the basics of programming, hear from other people who are starting out, and get inspired to pursue a career in tech. The hosts, Saron Yitbarek and CodeNewbie founder Jess Wade, are both passionate about making tech more inclusive and accessible.
She's in Tech
She's in Tech is a podcast for women in the tech industry. It's a great way to learn about the challenges and opportunities that women face in tech, hear from successful women in the field, and get advice on how to advance your career. The host, Stacy Brown, is a tech entrepreneur and advocate for women in tech.
How I Built This
How I Built This is a podcast that features interviews with entrepreneurs about how they built their businesses. It's a great way to learn about the challenges and successes of entrepreneurship, and get advice on how to start and grow your own business. The host, Guy Raz, is a journalist and entrepreneur who does a great job of asking insightful questions and getting his guests to share their stories