Tips to switching to the Tech Industry career!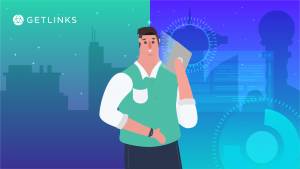 The tech industry has been growing in demand in recent years, with talents all over the world wanting to switch career paths to enter the tech world. Though, there is a concern with this – could talents that have never had a tech career before join the tech industry? The answer is, of course! 
These are a few simple tips from GetLinks' Recruitment Consultants on ways to prepare yourself upon entering the tech industry career path. 
If you are curious on how to shift your career path into the tech industry, here are 5 simple tips to stay prepared. 
Take courses relevant to career path
There are many courses that you can take in order to get certificates appropriate for the tech industry. You can either take offline courses or even online ones, pick whichever you prefer. Courses you can take are, for example, coding courses or even basic courses in order to familiarize yourself with the working scope of the tech industry. 
If the courses come with certificates, use this to your advantage! You can add in the certifications on your CV and Resume to make your profile even more impressive. 
Self Projects for Portfolio 
 In order to stay prepared for a job in the tech industry, make sure you have had some experiences beforehand – but it does not necessarily mean that you have to be working in a tech company or a tech position! You can create self-made projects through learning and practicing. 
For example, create a project on Github on building your own software, or even creating a web portfolio. This helps the hirers visualize your work and experience better, which can help immensely during the hiring process. 
Practice, practice & practice 
Practice makes perfect! If you are still a newbie in the tech industry, make sure you practice until perfection. Even if you don't have real working experience, once you have practiced until you feel as though you are good at what you are doing, then that is a very good start! 
Feeling comfortable with what you do can add confidence to your presence. This way, during interviews and the hiring process, people will believe that you are capable of doing what you signed up for, despite the lack of prior work experience. 
Practice, practice and practice! 
Stay up to date! 
It is also really important that you keep up with what is happening in the technology industry. Know your industry and keep learning new things to add to your knowledge. The tech industry moves fast, you have to keep up with the pace and move as fast as the industry does. This way, you know the industry inside out. There is nothing to worry about anymore! New things learned can be beneficial when starting your new job as well. 
Low coding Job positions 
The tech job industry does not necessarily mean that you are going to deal purely with coding tasks. There are many positions in the industry that are low coding to non coding! You just need to check the job descriptions and find ones that are the perfect fit for you. 
Take for example, some low and non coding jobs in the tech industry are: 
UX Writer 

Data Analyst 

Product Designer 

Business Analyst 

Project Manager
If you are looking for a job in the tech industry but not sure where to get started, we've got you! At GetLinks, we act as an ecosystem for tech talents. Feel free to contact our Recruitment Consultants to get started on the IT industry job hunt, where you will be matched with the companies that are perfect for you. 
And if you are looking to explore open options, feel free to check out our AI Job Board with many open tech positions. Explore your endless possibilities with GetLinks!