6 Job Hunt Tips for Fresh Grads!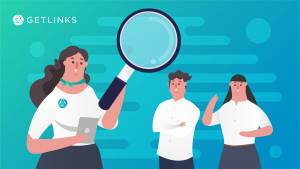 Are you a recent graduate looking for a job? Well, we've got some tips for you!
In this day and age, finding a job as a recent graduate can be hard since there's a huge amount of competition along with jobs that require experience. What happens if you're someone who is looking for a job but has no working experiences under your belt? It's alright, there are some things you can do to prepare yourself as a qualified candidate. 
If you're a fresh graduate looking for your first job, here are some steps you can take to make sure that you're a qualified candidate. 
Prepare your CV/Resume in English 
If you live in a country where English isn't your native language, still, preparing your CV/Resume in English could expand your chances of getting job offers from local and international companies. That way, it allows the hirers to know about your capability of using the English language. 
Speaking of CV, it's best to be professional 
Creativity is great – but it must be readable as well! GetLinks HR suggested that using too many colors on your CV/Resume can be a downside since it doesn't truly show professionalism and it can act as a distraction to all your useful information. Keep it simple and professional. 
Talk about your past experiences 
It is true that first-jobbers often feel discouraged when they apply for a job that requires working experiences, but GetLinks HR recommended that it's also a great idea to add your past experiences during your academic year – such as university activities or camps that you have attended and helped in the process. This way, the company that is hiring you knows that you're able to handle teamwork! 
Never ever use a progress bar! 
If you're still using a power gauge or a progress bar to show how good you are at a certain skill, we're going to need you to take a step back and delete the bar! Progress bars do not provide much information for the hirers – instead you should use words to describe your skill. 
Compile your past works in a portfolio 
A compilation of works you've done during your academic year can be beneficial to show to your hirers. They may not be close to what your job description expects you to say, but it shows the hirer a glimpse of your experiences that can be applied to the job opening. The more you show what you're capable of doing, the more likely you will grab their attention. 
Drop your CV/Resume on GetLinks! 
If you're looking to work in the Tech Industry, there's no better helper than GetLinks. Our priority is to find the perfect job match for you. All you have to do is sign up for a GetLinks profile, drop your resume and maybe browse through the GetLinks job board for your preferences! 
At GetLinks, we also have a recruitment team in which our recruiting consultants help candidates and companies find their perfect match. For candidates, our RC team will set up appointments and keep the candidates updated with the results. The team will have candidates answer a few questions so we know how to match you perfectly with the job openings we have on hand. 
Want to join the tech industry? Get started and get hired at GetLinks!