Criteria to Finding Ideal Jobs | GetLinks x Blockchain Developer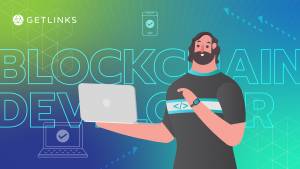 What is your current position? 
I'm currently working as Blockchain Developer 
Could you describe your position in three words?
The three words I'd like to use to describe my position would be Research, Design, and Develop. 
What advice would you give to someone who wants to work in your position? 
I recommend starting with the basic coding knowledge, then from there you can proceed to working on big projects that may be trending at the moment to better understand the momentum of the industry. 
What are your top priorities when evaluating potential job opportunities in the tech industry? 
I tend to take the product that I will be developing into consideration. I'm looking for something that is challenging and the compensation that is sensible. Another criteria is the company's technology that's always updated and can always be used and improved. 
How do you determine if a company's culture and values align with your own? 
One way to determine is to learn from the company's vision and mission, the company's activities and events that can be tracked from the company's website or social media. Another important way is to join the company, a trial to let you know whether the team culture is something that fits your working style or not. 
How important is the size of a company to you? Would you prefer to work for a large company or a startup? 
The size may be a pointer for consideration, however what's important is the product and the day-to-day tasks at hand that are under my responsibility. Personally, I prefer startups since there is more freedom in the working environment – but the team should be a considerable size. For startups, you need to be knowledgeable in many fields since the starting team may be small. You might need to consider that it might be quite difficult to put off work or take the day off since there aren't many proxies. 
How important is the opportunity for professional growth and development to you when considering a new job? 
For professional growth, there needs to be learning opportunities for work, a well-set system for events or campaigns that companies have done before to help employees understand what went well and what went wrong with the previous system. Another important factor is helping me as an employee learn more about the technological tools from other firms.
What type of work environment do you prefer? Working remotely or in an office setting? 
I like flexibility, working from anywhere, because I get to pick and choose which environment I could work in freely. 
What are your must-haves in terms of compensation and benefit packages? 
The must-haves for me are health insurance, annual body check-ups, and hybrid working environment. 
If you're looking for the perfect Developer position, be sure to reach out to GetLinks! We guarantee to help you find the perfect job that fits your criteria to promise an enjoyable workplace environment.
GetLinks, get jobs!