GetLinks Tech City: Registration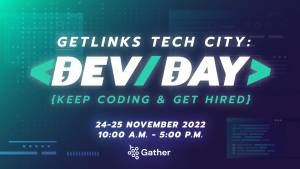 Welcome to GetLinks' 2nd Virtual Job Fair: Developers Edition! 
For anyone who is interested in working as a programmer, engineer, developer or just in the tech industry, you have come to the right place. We are GetLinks, a platform and ecosystem that connects tech talents with opportunities across Asia. And we're hosting our 2nd Metaverse Job Fair, GetLinks Tech City: Dev Day, very soon!
Let's look back to GetLinks' 1st Virtual Job Fair!
There were more than 1000+ registrations with more than 300 active users, making more than 200 applications on our platform for the whole two days. The event had 80 companies onboarded with 600+ positions.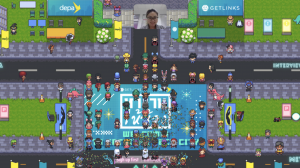 We found that more than 60% of the candidates are looking for developer and engineering opportunities. So we are back with a job fair dedicated to developing and engineering jobs, aiming to "connect tech talents to the IT Job opportunities that are out there in the Thai Tech market and discover the hidden talents within the developers community."
GetLinks 2nd Virtual Job Fair: Dev Day 
GetLinks is back with the second virtual job fair with more than 35 companies with 300+ tech positions running from junior up to senior level for Full Stack for Front and Backend (e.g. JavaScript Boot, Angular, Vue, React, Node), Mobile Developer (iOS/ Android), BA (business), Banking/ E-commerce and many more. There will also be Workshops from joined companies and partners about their experiences and tips in working in the tech industry. 
Not to mention, there will be "Tech Gadget Giveaways" where you can win by registering with and attending the job fair!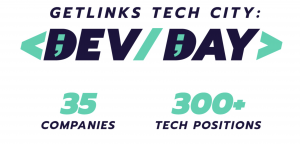 After holding one the the first successful Metaverse Job fair, we guarantee you the extreme eye-opening experience and the extreme convenience – where you can meet IT candidates from the comfort of your home – in the Job Searching new normal!
Don't forget to register to join GetLinks' Virtual Job Fair Here!
Keep updated by following us on our social media!
"Keep coding:: && get hired!!"