GetLinks 3rd Virtual Job Fair: Registration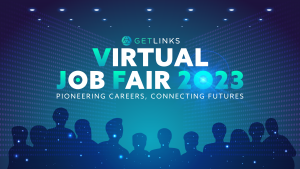 Welcome to GetLinks' 3rd Virtual Job Fair: Pioneering Careers, Connecting Futures
For anyone who is interested in working as a programmer, engineer, developer or just in the tech industry, you have come to the right place. We are GetLinks, a platform and ecosystem that connects tech talents with opportunities across Asia. And we're hosting our 3rd virtual job fair, "Pioneering Careers, Connecting Futures", very soon!


Let's take a look back to our previous Virtual Job Fairs!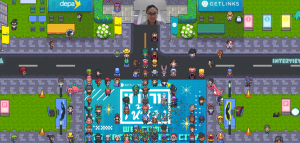 The 1st ever Metaverse Job Fair in Thailand, "Ha Ngarn Hai Nong", (21-22 July 2022)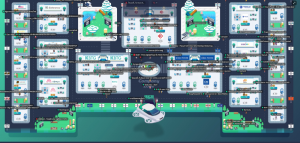 GetLinks' 2nd Virtual Job Fair: Dev Day, (24-25 November 2022)
Stay Tuned for our Upcoming Virtual Job Fair! We're Back!
GetLinks is back with our 3rd virtual job fair with up to 50 top tier companies along with more than 200 tech positions from junior up to senior level for Full Stack, Front-end and Back-end (e.g. JavaScript Boot, Angular, Vue, React, Node), Mobile Developer (iOS/ Android), BA (business), Banking/ E-commerce and many more. There will also be speakers sessions from joined companies and partners about their experiences and tips in working in the tech industry.
This time, our virtual job fair will also heavily focus on reskilling and upskilling tech talents to open up to more new opportunities! We have up to 24 workshops planned for participants to earn some new knowledge from the industry's pioneers to further their careers.
Within the event, our IT recruiters will be readily available to aid with creating the most impressive CV – free of charge! There will be "giveaways" where you can win by registering with us and attending the job fair!


After holding the successful Virtual Job Fairs, we guarantee you the extreme eye-opening experience and the extreme convenience – where you can meet IT HR and candidates from the comfort of your home – in the new normal Job Searching!
Don't forget to register to join GetLinks' Virtual Job Fair Here! Keep updated by following us on our social media!